Atlantis Hotel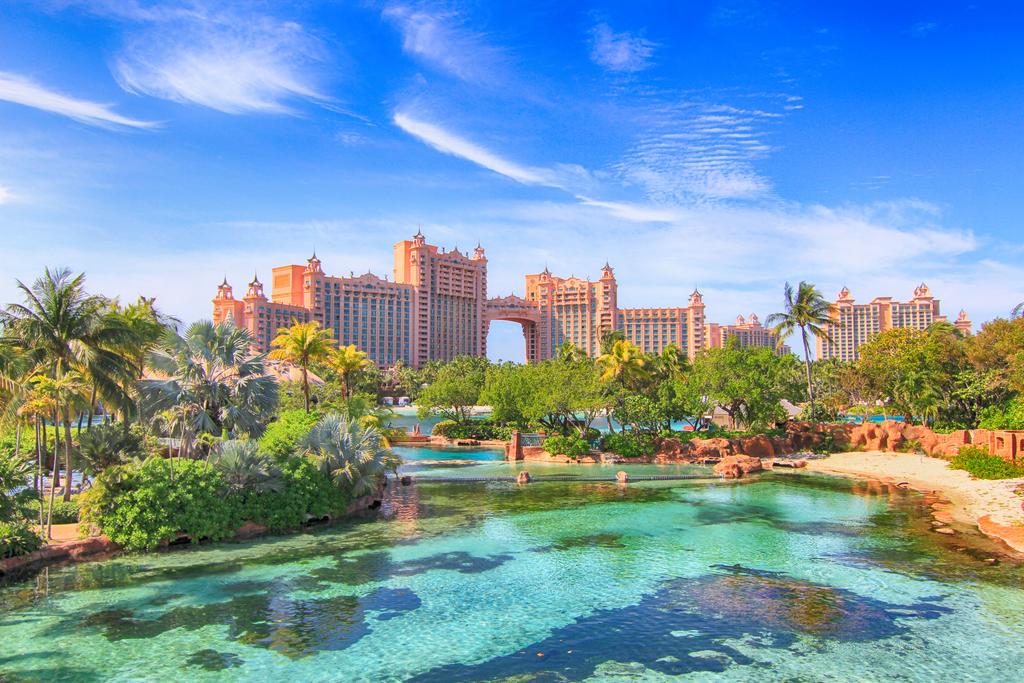 ---
One of the most expensive hotels of the world definitely in Atlantis Hotel is in the Bahamas resort the world's most known ocean resort. Definitely you will feel the luxury even from the first sight, because this is the place where you will meet expensive, shining and extremely exotical atmosphere and te hotel is standing in the middle of the resort, showing its shining beauty and offering large suite room, for only… 25,000 USD. You will claim "Oh, Is it Real?", but actually the prices are going even more for holidays and especially for Christmas and New Year.
The resort of Bahamas is created from the mother nature on island designed to be visited. Really the atmosphere is tropicl and you wll have the greatest rest in only this hotel. You will be able to see the sharks, from large blinded glass, to sail with yacht around the island and of course to mell the palms all around. The resort is offering the best place for your rest, and here there is large possibility to meet your favourite TV, sports, music or movies stars. In the hotel Atlantis are meeting all kind of people, but all should be able to pay the large price for their holiday.
The Atlantis Bridge Suite in the hotel Atlantis is definitely one of the most expensive hotel suite sin the world with the price of 25,000 USD per night. For this price you will get not more than the location of it. Actually the Bridge Suite is situated in the top of the bridge, which is connecting the two Royal Towers buildings. You will have the greatest possible view to the whole resort, beaches and the ocean. The rooms are decorated in different colours – black, red and of course gold. Actually all around te hotel you will see a lot of gold, showing the disipation of money and the luxury all around.
The maste bedroom is consisted of hand-painted linens, sitting area and closets. Bathrooms are made with black marble and a lot of gold. Also in the suite there is lare kitches, 1 more bathroom and large livingroom (whole salon), where you can watch TV, make party of just swim in small pool. That is only the begining, but the real atmosphere of the hotel can be felt only when you visit the resort.